How homeschool moms can earn money from home!

This post contains affiliate links.
The following things are just suggestions, and will probably
not

provide you with an income big enough to support your family completely. But they're just really fun ways to earn a little bit of side income from home. I hope you'll give a few of these a try!
Consumer Research and Surveys
Most of these I have tried myself, or at least have researched and found them to be good options to earn a few cents here or there.  Every once in a while, you get a really good offer – once, I tested out a mattress for 6 weeks and got paid $1,700!  Yes, that was awesome. And some are just, well, fun. I've been paid to be on consumer taste-testing panels for a well-known donut company, a yogurt company, and others.  Just for taking part in survey groups such as these pictured and listed below.
Cash Back and Rebates Sites
I've been a member of cash-back shopping sites and search engine rewards sites for years as well.  These are places such as Ebates and TopCashback. I've also used Swagbucksfor years and years now and still love it. All my favorites are listed below as well.
Blogging!
And of course – there's blogging! Got a passion for something? Why not write about it and earn money from ads and sponsors? As you can see, I really enjoy it. It's a fun life! Check here to see if your potential blog name is available:
So anyway, my point is – these income opportunities for stay at home moms are fun, and they're legit, I recommend them.  Enjoy them!
I will continue to list more as I find them!  This page will be continuously updated.
Scroll all the way down: newest will be added at the top.  Just click the images you're interested in.
Last Updated: July 26, 2017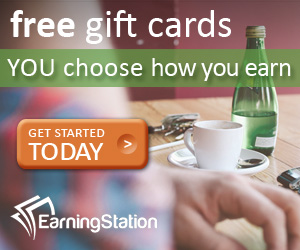 Earning Station: earn gift cards online, participate in surveys for payment, receive discount shopping offers, and more.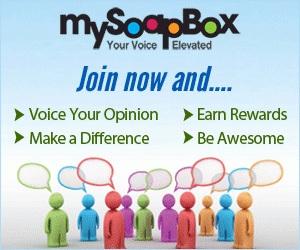 MySoapBox Panel: Voice your opinions, earn rewards and make a difference. You can earn gift cards to Bath & Body Works, Amazon, Target, Walmart, CVS, and more.